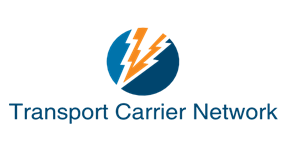 SHIPPER and BENEFICIAL CARGO OWNERS (BCOs) SIGN UP
All FREIGHT ORDER REVERSE AUCTIONS and SPOT MARKET LOAD BOARD AUCTIONS are conducted at the Transport Carrier Network's website. The current transport carrier network consists of over 10,000 pre-qualified active transport carriers licensed and listed with the Federal Motor Carriers Safety Administration (FMCSA). The transport carrier network covers over 1850 Shippernet Freight Center towns, cities, ports, and airports located throughout the United States.
Before conducting a Freight Order Reverse Auction a shipper or Beneficial Cargo Owners (BCOs) will need to set up an account, have a user name, password, good credit, and have legal ownership of the freight order to be transported.  To set up a shipper or BCO account click on the "shipper signup" below and select "Select Shipper Account." Fill out the requested information and we will setup a shipper or BCO account.
Since Freight Brokers are not the owners of cargo, they cannot conduct or participate in a FREIGHT ORDER REVERSE AUCTION.